Debbie Long founded this blog in the summer of 2013, but retired – just from blogging! – in the summer of 2015.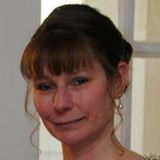 A prospective new client has called for a consultation. What information does the attorney wish to know in advance? What questions will the prospect ask, and what answers am I permitted to give?
Our Pretrial Memorandum regarding equitable distribution is due next week. How do I compile the results of all those Special Relief petitions, the asset information, and relevant support matters into one comprehensive brief?
I need to concentrate on custody and related protection from abuse issues in order to draft our emergency petition – it's going to take forever just to sort through all those pleadings!
Welcome to the blog designed exclusively for Family Law Paralegals. The practice of Family Law is highly specialized, calling for a wide range of skills from the highly adaptive individual. Throughout the course of your day – or even an hour – you may devote time to calming a distraught client, attempting to elicit a concession from a difficult opposing counsel, or tactfully negotiating with courthouse personnel to get your petition listed for hearing. Oh and by the way, a client dropped off a box of documents in response to the opposing party's discovery requests; you will need to sort and organize them – and the deadline for our response is tomorrow!
My name is Debbie Long, and I have been dealing with the same issues you have since February 1998 when I began working for a family law attorney. I have developed strategies and organizational concepts over the course of my career which I believe are more practical for what we do. Family Law Litigation might involve a custody matter, a support issue, an equitable distribution dispute, or a special relief petition – or all of those! In any case, you need to narrow down the issues and the information in an efficient manner to present a compelling, comprehensive argument complete with readily-indexed supporting documentation.
If you are interested in finding a better way while increasing your productivity, I encourage you to sign up to receive my latest posts by email. You will receive free tips and suggestions for improving your performance on common tasks and hear from other practitioners willing to share their own insights and strategies.
Family Law is, indeed, a unique field which requires a unique set of skills and strategies. Join me, and let's build a more practical approach together.
*Please be assured your contact information will not be shared or sold for any purpose.