As of July 2015, the Berner Klaw & Watson paralegals have taken over! Here's a little bit of insight on who we are: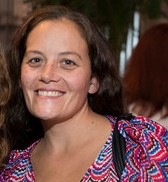 Michelle Williamson
Paralegal
NOTE:  Michelle is a former Berner Klaw & Watson employee.
Michelle Williamson has lived in Philadelphia for many years, but proudly hails from New Jersey. She became part of Berner Klaw & Watson in 2007. While working full time, Michelle earned her Bachelor's Degree in Paralegal Studies from Peirce College's ABA-approved program in 2015.
Michelle hasn't always been in employed in the legal field. It's a little known fact that she had a brief gig at the one and only Walt Disney World. Spending time with those famous mice inspired her to adopt three cats and one dog.
When she's not working, Michelle enjoys the company of her life partner, John, and their two bright and energetic children, John and Chelsea. Michelle likes being with her family, spending as much time as possible at the beach and singing and dancing to music from the 80's.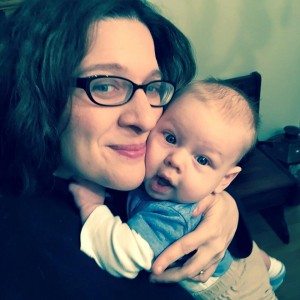 Anna Marie Trantas
Paralegal
Anna Marie Trantas wants to live in a world where her favorite music is usually playing, suitcases unpack themselves, everyone is granted respect, E.T. really exists, and hate doesn't.
In 1999, Anna Marie graduated with a Bachelor of Arts degree in Behavioral Science and a minor in English from Drew University — affectionately known as the "University in the Forest" — and completed Villanova University's ABA-approved Paralegal Certificate Program in 2006. She proudly joined the Berner Klaw & Watson family in 2005.
When Anna Marie isn't with her BKW family, she is with her husband, Steve Scaduto, whom she married on a magical day in October 2011, making up silly songs. As of Christmas Eve 2014, Anna Marie and Steve have been reveling in the joy of their spirited son, Daniel, who has been sharing his light wherever he goes. Anna Marie enjoys time with her beloved family and friends, playing with her joy-inducing dog, Kobe, listening to music, taking photos, reading, being near the water, exploring new places and taking comfort in old ones.
Judy Stouffer, RP®
Law Firm Administrator-Senior Paralegal
Judy Stouffer frequently refers to herself as a dinosaur; her formal paralegal training occurred on-the-job before paralegal studies programs became popular. Accomplishments as a paralegal include passing the National Federation of Paralegal Association's Paralegal Advanced Competency Exam, earning a "Registered Paralegal" credential in 2008. She was also honored to serve as the 2013 president of The Philadelphia Association of Paralegals and to currently serve as a Peirce College Paralegal Studies Advisory Committee member and Delaware County Community College Paralegal Advisory Board member.
Although Judy grew up in the state capitol and attended college in Pittsburgh, Philly has been her home since the early 80's. She was a BKW client before she began working at the firm in 1996, and often jokes with potential clients that she isn't just paid to say that our attorneys are great – that she knows firsthand. She also jokes that her preferred title is Chief Cook and Bottle Washer since she's the unofficial firm baker and sometimes caterer, often providing homemade goodies for meetings and birthdays.
In her spare time, Judy likes to volunteer, read, write, bake, cook and fish (especially crabbing in the Chesapeake Bay) and spends as much time as possible with family and friends. Hal is her partner-in-crime at home and although they enjoy being empty nesters, are the proud parents/stepparents of Nina, a web developer-multimedia designer in Minneapolis; Paula, a local baker; and Michelle, a sales-marketing director for a custom event-media company who resides in Wilmington with her fiancé, Mike. They are also grandparents to Ruby (Michelle & Mike's dog), as well as Link and Ronin (Nina's cats).